Wigry National Park
Wigry National Park
is a National Park in Podlaskie Voivodeship in north-eastern Poland. It covers parts of the Masurian Lake District and Augustów Primeval Forest (Puszcza Augustowska).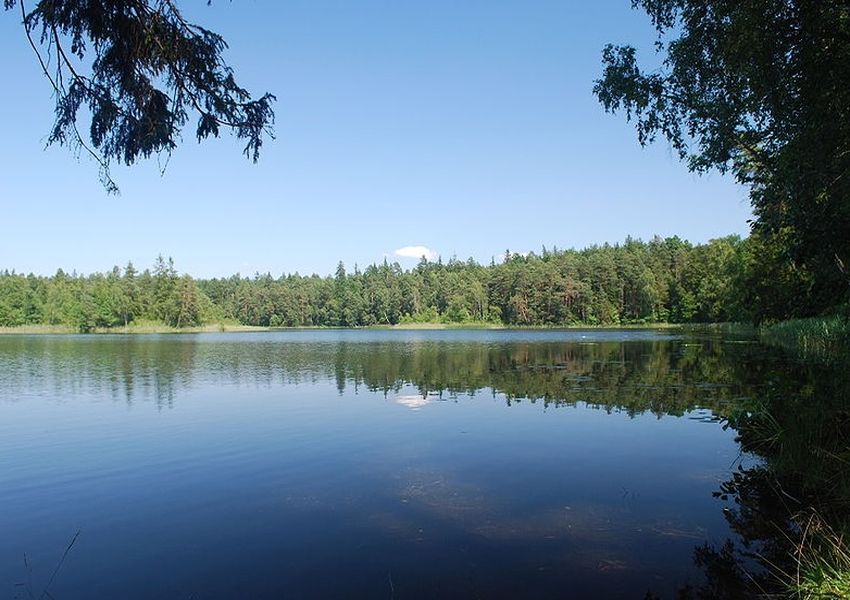 It is named after lake Wigry, the largest of the Park's many lakes. It is also classed as a Ramsar wetland site, one of 13 such sites in Poland.
The Park was created on January 1, 1989, on an area of 149.56 km2. Today it is slightly larger at 150.86 km2 (58.25 sq mi), of which 94.64 km2 is forest, 29.08 km2 is waters and 27.14 km2 other types of land, mostly agricultural.
Strictly protected zones account for 6.23 km2, including 2.83 km2 of woods. The Park has its headquarters in the town of Suwałki.
The Park's landscape was to a large extent shaped by a glacier which covered this region around 12,000 years ago. The glacier, while slowly receding to the North, formed valleys, many of which are filled with water in the form of lakes.
Some of the shallowest lakes have in the course of time become peat-bogs. Northern part of the park is hilly, with elevation reaching 180 meters above sea level. Southern part, on the other hand, is flat and is mainly covered with a forest, which is part of the broader Puszcza Augustowska.
The Park is famous for its numerous lakes, which are of different shape, size and depth. Altogether, there are 42 of them, the biggest, Wigry, covering the area of 21.87 km2 with maximum depth of 73 meters, is located in central part of the Park. Main river is the Czarna Hańcza, which crosses the Wigry lake. This river is an appreciated and popular kayaking trail.
Animals
Over 1,700 animal species have been found in the Park, including 46 species of mammals, 202 species of birds, 12 species of amphibians and 5 species of reptiles. The most characteristic animal living in the Park is European beaver, numerous in lakes and rivers.
Currently there are around 250 beavers there. Also, sometimes one can meet a wolf. In Park's waters thrive 32 species of fish. For some animals, Wigry National Park is the only place to live. 289 species are protected by law and 128 of them have been placed on the Red List of Endangered Species in Poland.
Plants
Interesting is the fact that in the Park there is not a single specimen of beech tree. On the other hand, predominant tree type is the fir which is present in all forests. The Park's area is to a large extent covered by peat bogs, which are in some places of pristine character.
Travelpoland.info offers - Flights to Poland - Bus and Coach - Hotels in Poland