Salt Mines in Wieliczka and Bochnia
The Salt Mines in Wieliczka and Bochnia
are an underground world of corridors, shafts, chambers, and even chapels hewn in rock salt: sights to be found nowhere else in the world.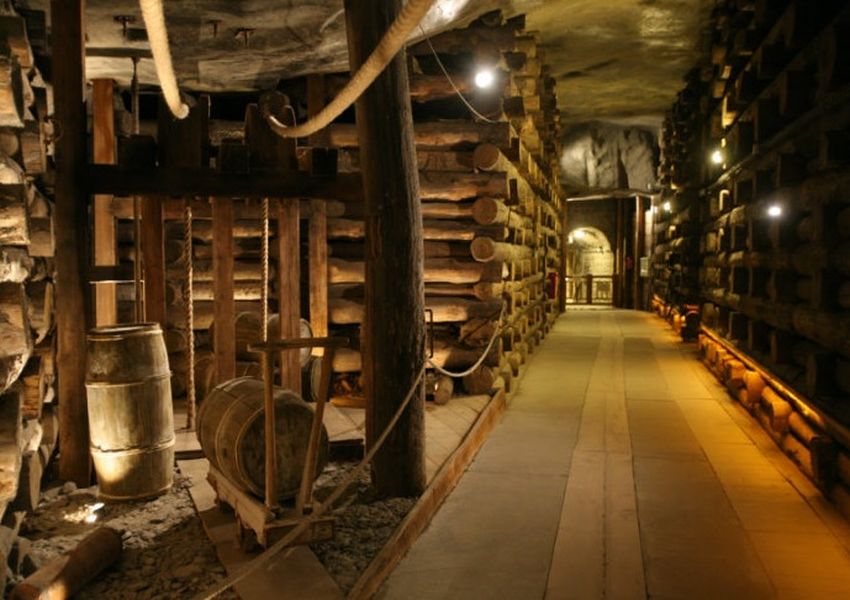 The main entrance to the Salt Mine is on Daniłłowicza Street, with plenty of guarded car parks situated conveniently around. Salt was mined here as early as around 3500 BC, and the mine itself dates back to the 13th century.
Over the centuries the miners excavated about 2,000 chambers on nine levels! The tourist route is almost 2-km-long (i.e. more than a mile) and leads through 22 chambers, including the most imposing Chapel of St Kinga which can accommodate over 500 people.
Also open for visitors is the underground Museum of Kraków Salt Mines, whose collection boasts ancient mining equipment. At the depth of 200m, with temperatures ranging from 13.6°C to 15°C (56°F-59°F), a sanatoriumsalt mine. The underground Chapel of St Kinga in Bochnia was hewn out in 1747, and the tourist route it graces is about 2.5 km/1.5 mile long.
The largest surviving chamber is the Ważyn (350 × 18 m / 1150 × 60 ft) which is currently used for recreation and sanatorium purposes and also as a sport ground. Worth seeing in Bochnia are the late-Gothic church and the museum with its collection of Polish paintings. Road 75 leads from Bochnia to Niepołomice, whose main interest is the castle built originally in the 14th century and rebuilt as a Renaissance residence.
Next to the castle stands a 14th-century church. The most convenient return to Kraków is via Wieliczka. was opened in the mine to treat allergies, bronchial asthma, and rheumatic and mobility diseases. Travelling 26 km/16 miles) further along Road 4, we reach Bochnia and its
Info:regiony.gov.pl
Travelpoland.info offers - Hotels - Bus and Coach - Flights to Cracow / Kraków
Advertising - Top 3 Hotels in Cracow / Kraków
Advertising - Top 3 Hotels in Lesser Poland