Christmas Market in Gdansk, 5-23 December
Christmas Market in Gdansk, 5-23 December
the first day will be full of attractions as the Market will be visited by Santa Claus with his suite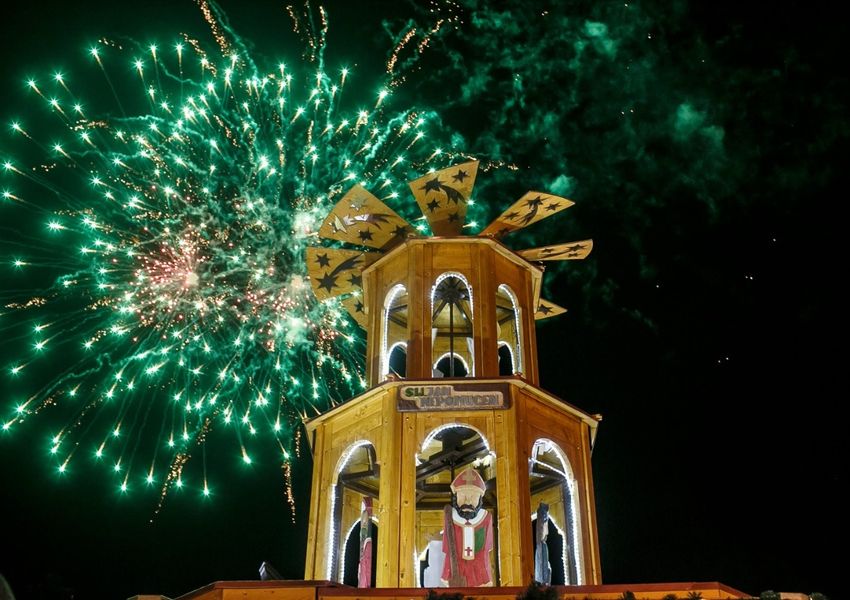 Venetian carousel with horses, synthetic ice rink, exhibition of traditional Christmas trees from around the wrold, fairy tale land without feud, artistic decorations and Christmas Eve's treats - these are only few of all the attractions of Chrtstmas Market in Gdansk.
Children will also appreciate the presence of Comet and Rudolph - a pair of Santa Claus's reindeers.
The first day will be full of attractions as the Market will be visited by Santa Claus with his suite. Christmas trees from Finland, France, Spain, Lithuania, Germany, Norway, Sweden and the Netherlands, decorated by their consulates' representatives, will brighten in Santa Claus's presence.
At the fair you will find all kinds of Christmas gifts : handmade hats, scarves, toys, blankets and cushions, gift bags, decorations, candles, angels and Christmas tree ornaments, decorative ceramics, fancy leather, wood and wicker goods . Gourmets will surely be pleased as festive cakes, pretzels, fruit covered with chocolate, roasted chestnuts and other delicious dishes will be served. When freezing you will be able to warm yourself with a mug of hot chocolate, mulled wine and red-hot braziers.

Fair will be open every day from 11:00 to 19:00, from December 5th until 23rd!
Info: POT Warszawa, Foto: bozonarodzeniowy.gda.pl
Travelpoland.info offers - Flights to Poland - Bus and Coach - Hotels in Poland