Sopot
Sopot
is a seaside town in Eastern Pomerania on the southern coast of the Baltic Sea in northern Poland, with a population of approximately 40,000.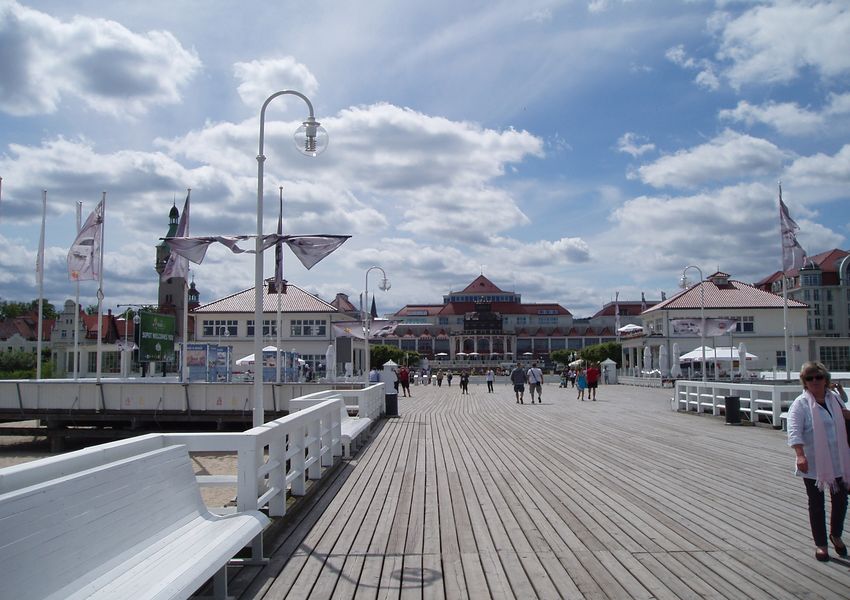 Sopot is a city with powiat (county) status, in Pomeranian Voivodeship. Until 1999 it was in Gdańsk Voivodeship.
It lies between the larger cities of Gdańsk (to the south-east) and Gdynia (to the north), the three towns together making up the metropolitan agglomeration called Trójmiasto (Tri-City).
Sopot is a major health-spa and tourist resort destination.
It has the longest wooden pier in Europe, at 515.5 metres, stretching out into the Bay of Gdańsk.
The city is also famous for its Sopot International Song Festival, the largest such event in Europe after the Eurovision Song Contest.
Among its other attractions is a fountain of bromide spring water, known as the "inhalation mushroom".
Travelpoland.info offers - Flights to Poland - Bus and Coach - Hotels in Poland