Cracow & Lesser Poland
Cracow & Lesser Poland
in the first years of Polish statehood, southern Lesser Poland was inhabited by the Slavic tribe of Vistulan. Their land, which had probably been part of Great Moravia, and Bohemia, was annexed by Mieszko I of Poland some time in the late 10th century.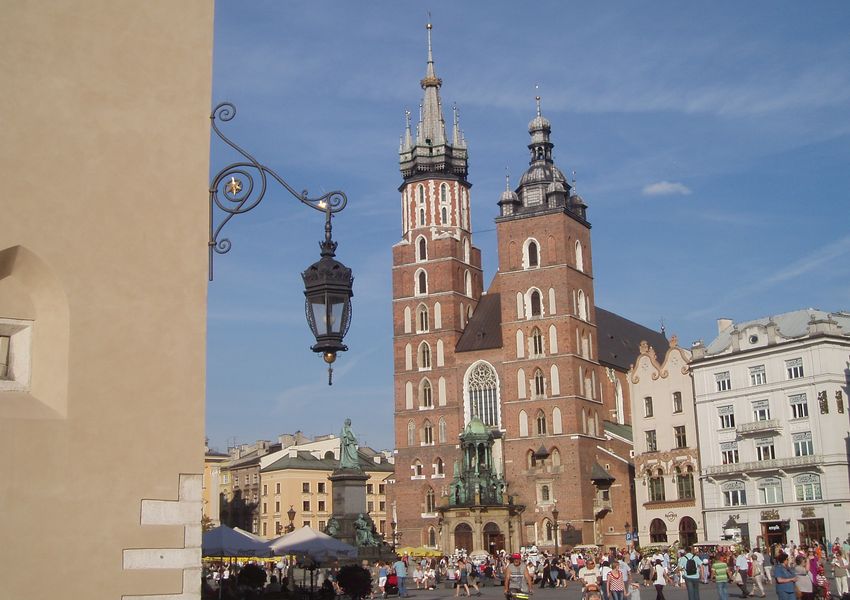 Cosmas of Prague in his Chronicle of Bohemians wrote: "Polish prince Mieszko, a cunning man, seized by ruse the city of Kraków, killing with sword all Czechs he found there". Northern part of Lesser Poland was probably inhabited by another tribe, the Lendians.
The historical capital of Lesser Poland – Kraków – is regarded as the cultural capital of Poland, while Zakopane is considered the winter capital of Poland.
In 1978, UNESCO placed Kraków's Old Town on the list of World Heritage Sites. From Sandomierz to Kraków goes the re-established Lesser Polish Way, one of the routes of the medieval Way of St. James. Every year, hundreds of thousands of tourists come to Lesser Poland.
Lesser Poland has many museums, the city of Kraków itself has about sixty of them. Among the most famous are The Czartoryski Museum, The Galicia Jewish Museum, The National Museum, Kraków, Polish Aviation Museum, Sukiennice Museum, and Wawel Castle.
Among other major places of interest of the province are: Baranów Sandomierski Castle, Będzin Castle, Chęciny Castle, Czarnolas, Dunajec river castles, Kalwaria Zebrzydowska park - UNESCO World Heritage Sites List, Krzyżtopór, Lipnica Murowana, Lublin Castle, Łysa Góra, Maczuga Herkulesa, Majdanek concentration camp, Niedzica Castle, Ogrodzieniec, Pieskowa Skała, Temple of the Sibyl, Trail of the Eagles' Nests, Wieliczka Salt Mine - UNESCO World Heritage Sites List, Wooden Churches of Southern Lesser Poland - UNESCO World Heritage Sites List.
Lesser Poland is famous for its underground waters and spas, such as Busko-Zdrój, Solec-Zdrój, Nałęczów, Muszyna, Szczawnica, Piwniczna, Wysowa-Zdrój, Rabka, Swoszowice, Żegiestów, Krzeszowice, Wieliczka, and Krynica-Zdrój. Mountains and resorts of the province make it a major center of Polish tourism – Tatra National Park is visited by around 3 million tourists every year.
Travelpoland.info offers - Hotels - Bus and Coach - Flights to Cracow / Kraków
Advertising - Top 3 Hotels in Cracow / Kraków
Advertising - Top 3 Hotels in Lesser Poland