Wrocław
Wrocław
the Old Town Square originates from the 13th century and today is delimited by burgher houses.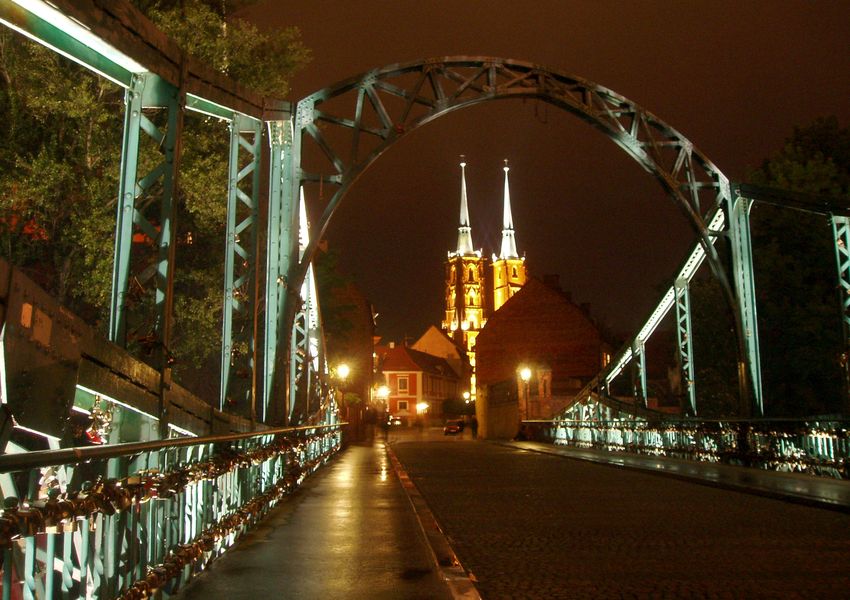 The Gothic town hall was built between 1327 and 1504 and houses the city's historical museum.
Wrocław University has the largest Baroque building in the city. Its Aula Leopoldinum, the city's largest secular hall (late-17th c) is open to visitors.
Ostrów Tumski Island is the oldest part of the city on which there are a number of sacral buildings including the Gothic Cathedral of St John the Baptist (13th/16th c). There is a splendid view from the top of its tower.
The epic painting of the Panorama Racławicka (120m x15m) attracts thousands of visitors. St Giles' Church is the oldest surviving church in Wrocław. Its Romanesque one-pillar vaulting dates back to the early12th century.
The People's Hall from 1913 was the world's first modernist structure made of ferro- concrete. Today it is on the UNESCO World Heritage List under the name, Centenary Hall. Wrocław's greatest cultural attraction is its Wratislavia Cantans - The International Oratorio & Cantata Festival.
Wrocław has been selected as a European Capital of Culture for 2016.
Travelpoland.info offers - Flights to Poland - Bus and Coach - Hotels in Poland