Auschwitz Concentration Camp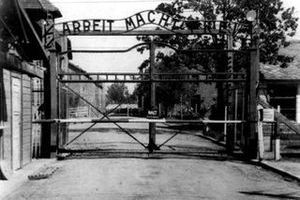 Auschwitz Concentration Camp
All over the world, Auschwitz has become a symbol of terror, genocide, and the Holocaust. It was established by Germans in 1940, in the suburbs of Oswiecim, a Polish city that was annexed to the Third Reich by the Nazis.
Its name was changed to Auschwitz, which also became the name of Konzentrationslager Auschwitz.
The direct reason for the establishment of the camp was the fact that mass arrests of Poles were increasing beyond the capacity of existing "local" prisons. Initially, Auschwitz was to be one more concentration camp of the type that the Nazis had been setting up since the early 1930s.
It functioned in this role throughout its existence, even when, beginning in 1942, it also became the largest of the death camps.
Living conditions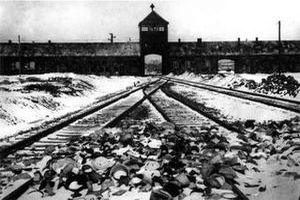 Auschwitz Concentration Camp opened in former Polish army barracks in June 1940. Twenty brick buildings were adapted, of which 6 were two-story and 14 were single-story. At the end of 1940, prisoners began adding second stories to the single-story blocks.
The following spring, they started erecting 8 new blocks. This work reached completion in the first half of 1942. The result was a complex of 28 two-story blocks, the overwhelming majority of which were used to house prisoners. As a rule, there were two large rooms upstairs and a number of smaller rooms downstairs.
The blocks were designed to hold about 700 prisoners each after the second stories were added, but in practice they housed up to 1,200.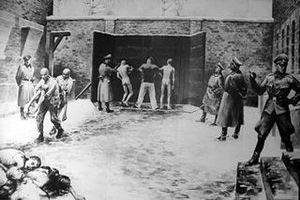 Auschwitz (1940-1945), one of four Nazi concentration camps founded in occupied territory that was part of the prewar Polish state (the other three were at Majdanek, Warsaw, and Płaszów), was the largest Nazi concentration camp'a place for the gradual annihilation of prisoners and, at the same time, the largest center for the immediate, direct extermination of Jews.
Although the camp was founded for Poles and had a Polish majority among its prisoners for the first two years it was in operation, there were also Jews among the deportees to Auschwitz from the very start.
The relatively small numbers of Jews transported there in 1940-1941 were placed in the camp like other prisoners, that is, on an individual basis, usually for violating German law or the police and administrative regulations.
Info: www.auschwitz.org.pl
to the memory of my Grandfather
Zygmunt Kwiecień
was a son of a notary from Kraśnik. He was born in Janow Lubelski. He has studied at the Lviv Polytechnic where he has received the Engineer degree. In the interwar period he has lived with his family in Krasnik.
On April 24th. 1943 he was arrested in Kraśnik by the Gestapo and imprisoned at the Castle in Lublin. Further he was relocated to the Nazi concentration camp in Auschwitz and Buchenwald, where he was murdered on 17th. Jun. 1944.