Chełmno
Chełmno
is an old medieval town, in which the 13th century original urban complex has been preserved near perfectly.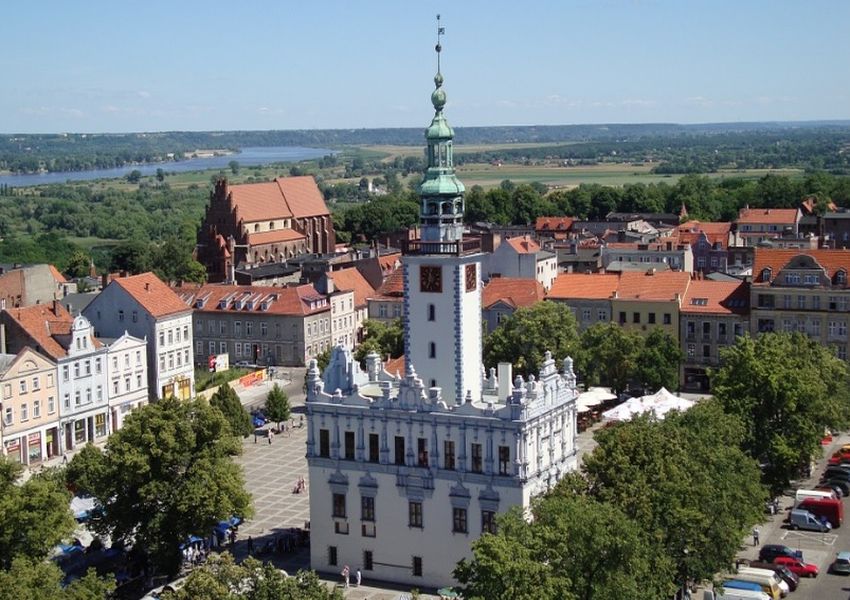 The city has numerous unique Gothic monuments, like churches, city walls preserved almost as a whole, towers and a beautiful Renaissance manneristic town hall.

The church of Saint Mary, one of the oldest temples in Pomerania, hides relics of Saint Valentine. In one of the church chapels there is also a miraculous painting of Madonna of Chełmno painted in the 17th century.
The church has many more unique objects like for instance medieval polichromy and figures of the apostles.
Travelpoland.info offers - Flights to Poland - Bus and Coach - Hotels in Poland