Cracow's Historic Centre
Cracow's Historic Centre
was entered into the UNESCO World Heritage List as the first Polish site.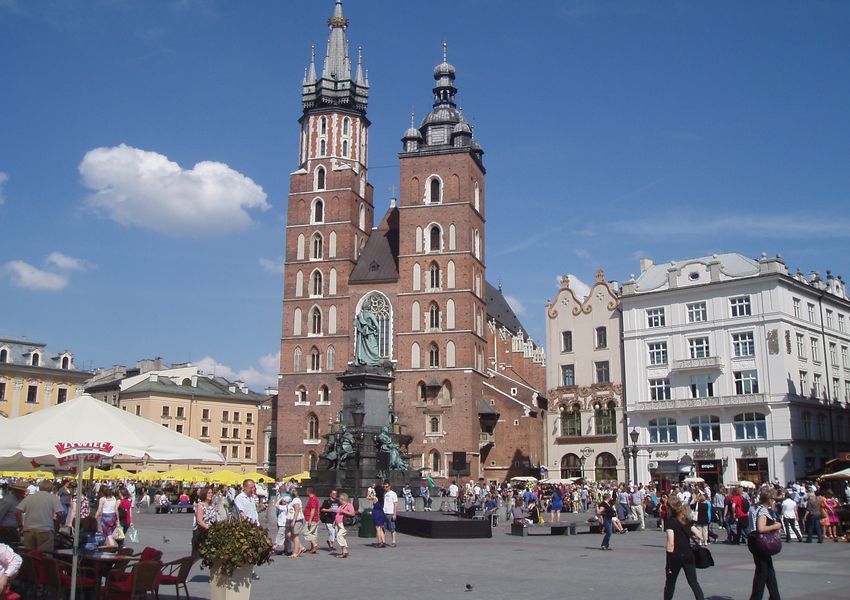 This 13th century merchant city has the largest market square in Europe, historic tenements, palaces and churches.
The great past of Cracow is documented with preserved fragments of the 14th century city walls, medieval Jewish district Kazimierz, the Jagiellonian University, the Renaissance Royal Castle, the Gothic Wawel Cathedral in which the Polish kings are buried.
Cracovia totius Poloniae urbs celeberrima Cracow, the most famous city in all Poland celebrated the 750th anniversary of receiving its town charter in 2007. It is still one of the most magical towns in Europe.
Travelpoland.info offers - Flights to Poland - Bus and Coach - Hotels in Poland