Warmian and Masurian
Warmian and Masurian
is a lake district in northeastern Poland within the geographical region of Masuria. It contains more than 2,000 lakes. The district had been elected as one of the 28 finalists of the New7Wonders of Nature.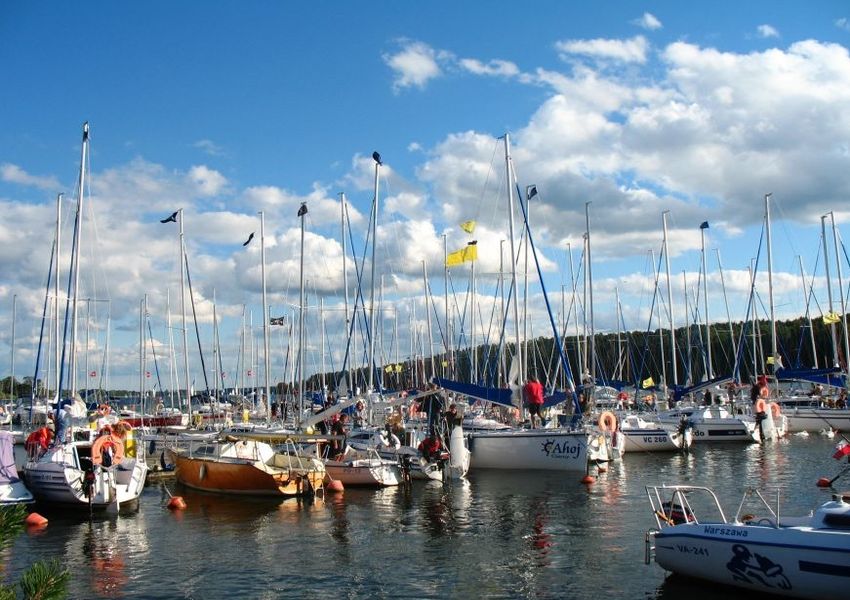 The Lakeland extends roughly 290 km (180 mi) eastwards from the lower Vistula to the Poland–Russia border, and occupies an area of roughly 52,000 square kilometres (20,000 sq mi). Administratively, the Lake District lies within the Warmian-Masurian Voivodeship.
The lakes are well connected by rivers and canals, forming an extensive system of waterways. The 18th-century Masurian Canal links this system to the Baltic Sea.
The whole area is a prime tourist destination, frequented by boating enthusiasts, canoeists, anglers, hikers, bikers and nature-lovers. It is one of the most famous lake districts in Central Europe and a popular vacation spot, with the highest number of visitors every year.
Warmian
It is nowadays the core of the Warmian-Masurian Voivodeship. It has about 4,500 km2 and 350,000 inhabitants. Its biggest city is Olsztyn, while the historical capital was Lidzbark Warmiński; another large town is Braniewo.
Important landmarks include the cathedral in Frombork, where Mikołaj Kopernik elaborated the heliocentric theory, and sanctuary in Gietrzwałd, a site of Marian apparitions and miracles. It is an area of many lakes; it lies at the upper Łyna river and on the right bank of Pasłęka, stretching in the northwest to the Vistula Bay.
Warmia is part of the historical province of Prussia and has traditionally strong connections with Masuria (the southern part was Polish-speaking too, while the rest has been German), but unlike it, remained Catholic and belonged to Poland before 1772.
Warmia has been under the dominion of various states over the course of its history, most notably the Old Prussians, the Teutonic Knights, the Kingdom of Poland, and the Kingdom of Prussia. The history of the region is closely connected to that of the Archbishopric of Warmia (formerly, Duchy of Warmia).
The region is associated with the Prussian tribe, the Warmians, who settled in an approximate area. According to folk etymology, Warmia is named after the legendary Prussian chief Warmo, whereas the name Ermland derives from his widow Erma. Info:wikipedia
Travelpoland.info offers - Flights to Poland - Bus and Coach - Hotels in Poland
Golf courses in Warmian and Masurian
Advertising - Top 3 Hotels in Warmian and Masurian