Święta Lipka
Święta Lipka
the village is known for the pilgrimage church Our Dear Lady of Święta Lipka, one of the most important examples of Baroque architecture in modern Poland.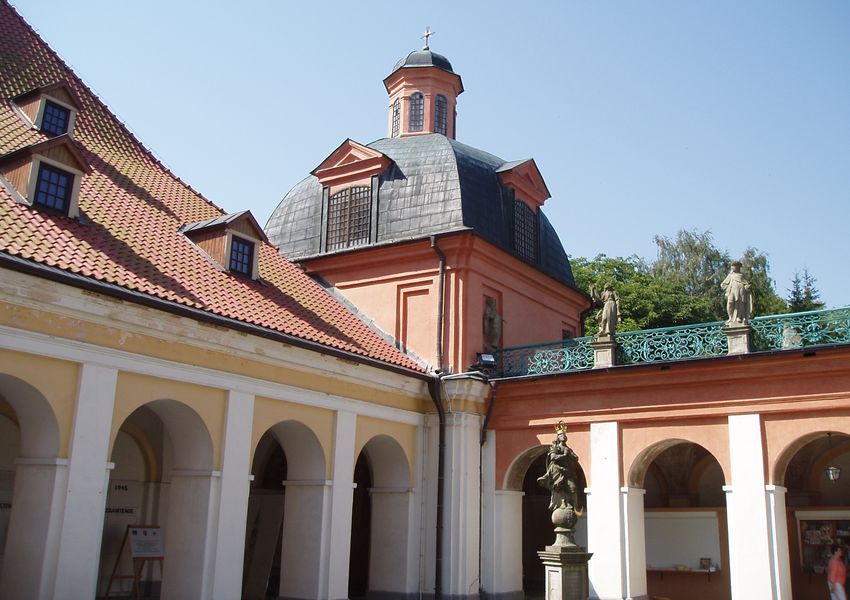 Sanctuary of St. Mary
According to legend, the name Heiligelinde (Holy Linden tree) Święta Lipka - Holy Tilia (lime tree) - referred to a tree with a wooden statue of Mary under which miracles took place, though it may stem from a sacred grove of the Old Prussians.
A chapel at the site was first mentioned in a 1491 deed issued by Johann von Tiefen, then grand master of the Teutonic Knights. At this time Święta Lipka was already a pilgrimage site, with an inn. It was destroyed about 1525 during the Protestant Reformation, in which the region became Lutheran.
Although the village lay in the protestant region of Masuria, the Catholic faith was again approved in the Duchy of Prussia in 1605.
The chapel was rebuilt by the Jesuits and consecrated in 1619 by the Warmian prince-bishop Szymon Rudnicki and became a popular pilgrimage site among the Catholic populace of the nearby Warmia as well as the Lutheran Masurians. The nave of the present church was finished in 1693, the facade and the adjacent cloister added by 1730.
Travelpoland.info offers - Flights to Poland - Bus and Coach - Hotels in Poland
Advertising - Top 3 Hotels in Warmian and Masurian