Zamość - Pearls of the region
Zamość - Pearls of the region
in 1580 the chancellor Jan Zamoyski, creator of the one of largest houses and law in Republic, established city of Zamość.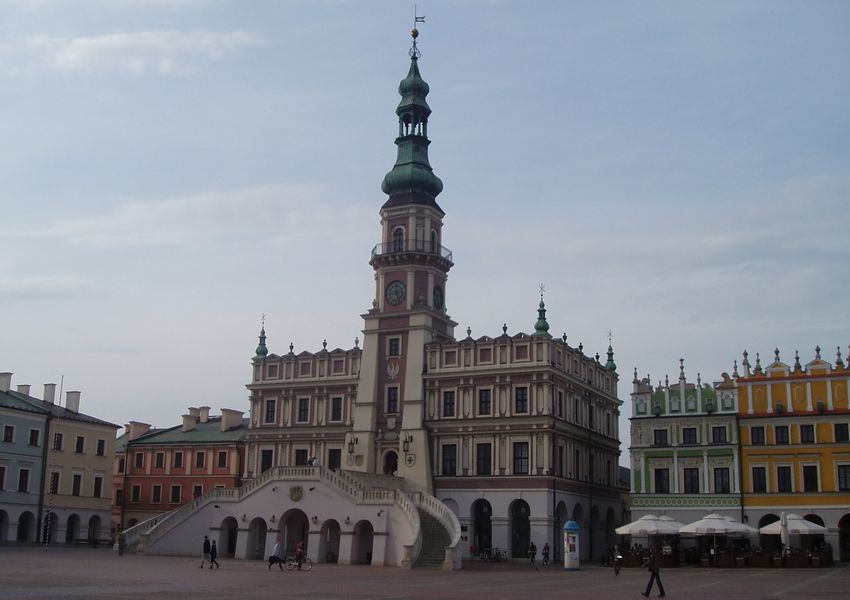 Ideal city, built by Italian architect Bernardo Morando according to best Renaissance rules. It delights the tourists today, as one of pearls on the List of World Heritage UNESCO.
Great Market in Zamość impresses by its size (100x100 m) and exceptional beauty of tenement houses, with vaulted arcades in ground floor and rich attics on tops. Chancellor Zamoyski looked after the development of the city and he settled there craftsmen of different nationality, among others Armenians, Greeks, Italians, Jews, Germans, Englishmen, Scotsmen.
City had modern system of fortification with powerful ramparts, which turn out difficult to conquest both for Cossack-Tartars armies and for Swedish armies during invasions in 17 th century.
That is why in Zamość the original town-planning arrangement and most of magnificent buildings are well preserved, eg. chancellor palace, Arsenal, collegiate church from ancestral mausoleum of Zamoyski family, Zamość Academy.
Today Zamość is a city of tourists and artists, in summer it is the most important centre of culture of region, famous because of great outdoor events and festivals, among others: Hetman's Fair, Zamojski Theatre Summer, international Folk Festival Eurofolk.
Vistula pearl of Renaissance. Info: poland.gov.pl
Travelpoland.info offers - Flights to Poland - Bus and Coach - Hotels in Poland