Toruń
Toruń
our region is mainly famous for the Old Town of Toruń with its Gothic monuments, the site proud to be present on UNESCO's list of World Heritage Sites of Europe. It is considered to be one of the best preserved Medieval towns in the world.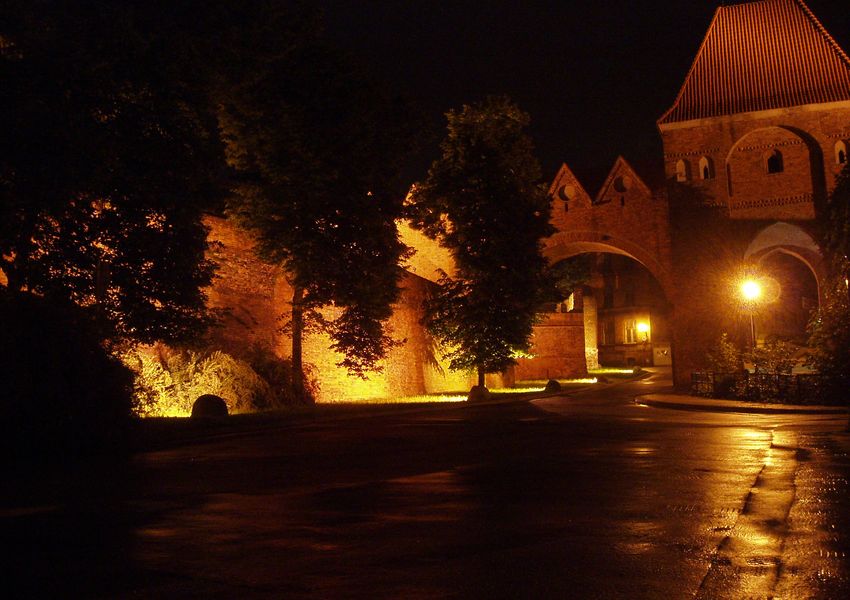 Nearly 800-year-old Toruń is a real Gothic gem, the place in which visitors can touch the magic enchanted in the brick and stone.
The main building of the Old Town is a monumental Old City Town Hall, built in the 13th and 14th century, the evidence of Medieval splendour of Toruń and one of the most interesting examples of Gothic bourgeois architecture in Central Europe.
In the period of the town's prosperity it was an administratve and commercial centre, as well as a court's headquarter.
The main events of the Polish history took place in the Old City Town Hall. It was the place of parliamentary debates and the death of the Polish king Jan Olbracht. Today, the building serves as a museum exhibiting historical treasures of the region, like for example the 14th century stained-glass windows of Toruń's churches and also items from temples of Chełmno.

On the south of the Old Town, next to the Vistula river, there is a huge St Johns' cathedral, built in the 14thth centuries as a main parish church of Toruń. Visitors can see its original paintings, sculptures and bas-reliefs, with the most beautiful one displaying naked Mary Magdalene being raised to the heaven by the angels. Originally, the work was placed in the central part of the church's main altar. In the Chapel of the Dormition of Saint Mary, situated in the southern aisle, you will find a Gothic font which was used during the baptism of Nicolaus Copernicus.
That's why nowadays the chapel is more often called after the great Polish astronomer. Since 1500 there has been a huge bell on the tower, called Tuba Dei, the second largest in Poland. A legend says, the bell was cast from precious metals and coins offered by burghers of Toruń fearing the approaching end of the world. Another legend says touching the bell with your left hand will bring you luck. Nowadays many Polish museums possess various elements originally belonging to the church. and 15

Another example of sacred Gothic architecture is St Mary's church, built in the 14th century. It's a monumental three-aisle building with the interior 27 metres high. The temple's most valuable decorative elements include carved in oak Medieval stalls, very precious wall paintings dating back to the 14th century, many epitaphs of the Torun's persons of merit and also a baroque Mausoleum of a Polish princess Anna Vasa. Original stained-glass windows of the church can be seen in the Regional Museum in the Old City Town Hall, and parts of the original altar are now displayed in a Museum of the Diocese in Pelplin.
St James' church, situated at the eastern corner of the Toruń New City Market Square is smaller than other Medieval churches in town, however it has the greatest pieces of sacred architecture to be found in the territory of the former Teutonic State. The most valuable elements of the interior are: 14th century wall paintings, a Gothic figure of Crucified Christ, two Gothic figures of Madonna with Baby Jesus, a huge Gothic cross The Tree of Life, whose copy was presented to the Pope John Paul II, huge baroque main altar, and ingeniously carved organs dating back to the 17th century.

In the close neighbourhood of the Vistula River, visitors will find The Teutonic Knights' Castle Ruins, the evidence of the Teutonic reigns over a large part of Pomerania. The castle was built between the 13th and the 15th century on the site of the 10-12th century Polish fortified settlement. Today, the best preserved part of it is the lavatory tower called Gdanisko, the high castle's vaults and a part of the castle's defensive walls.

Toruń has the largest number (over 200) of preserved Gothic houses in Poland. A lot of buildings originally had medieval roots, but later changed their look according to the architectural fashion of a given period. One of the most famous medieval tenement houses is at 15/17 Kopernika Street, the site where Nicolaus Copernicus, the first European astronomer to formulate a modern heliocentric theory of the solar system was born and spent first seven years of his life. The Copernicus House is a typical merchant house with a high vestibule and a large part of the house which used to serve as a store.

Toruń Citadel is one of Prussian strategic fortresses and was constructed between 1878 and 1914 as a 22 kilometers long ring including 15 forts, 84 shelters and 39 artillery batteries. Info:poland.gov.pl
Travelpoland.info offers - Flights to Poland - Bus and Coach - Hotels in Poland