Łazienki Królewskie Museum
Łazienki Królewskie Museum
is a Palace-Garden complex which includes a park (76 hectares of nature, right in the city center) and numerous historical objects. The park was created using the formerly wildly growing forest, allowing the animals to be 'detained' under natural conditions.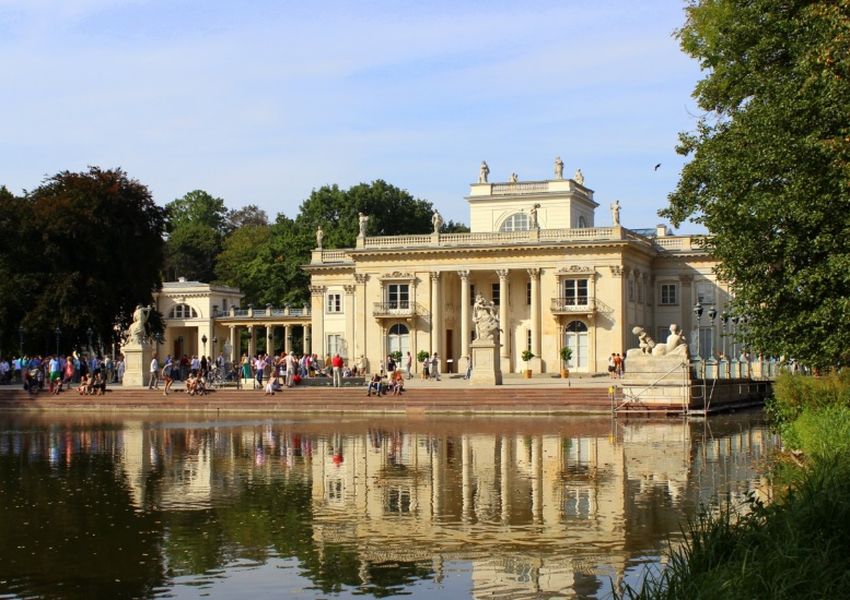 In the 18th century it became the most beautiful planned area in Warsaw and one of the most beautiful in Europe, equally stunning in terms of its greenery and architecture.
Łazienki performs a variety of functions: it is a museum, a place of cultural, scientific and entertainment events, and a favourite place for walks. It is also an important place for music lovers.
For 50 years, at the foot of the world's most famous monument of Fryderyk Chopin, on Saturdays and Sundays during the summer, free piano concerts have been held, gathering crowds of tourists and music lovers.
Palace on the Island – a pearl of Polish architecture and one of the symbols of Warsaw, is the most important building in the garden. Its history is closely connected with the reign of Stanisław August Poniatowski, the last Polish king.
He decided to expand a small pavilion of Lubomirski's Bath to serve as one of his residences. The Palace, though badly damaged, survived World War II and was re-opened to the public in 1960.
Travelpoland.info offers - Flights to Poland - Bus and Coach - Hotels in Poland