The Piastowski Route
The Piastowski Route
is one of Poland's most eagerly visited tourist tracts. Tourists can visit some parts of it or take the entire tour leading through Ostrów Lednicki, Gniezno, Trzmeszno, as well as Mogilno, Strzelno and Kruszwica (the latter group is located outside the administrative borders of the Wielkopolska region).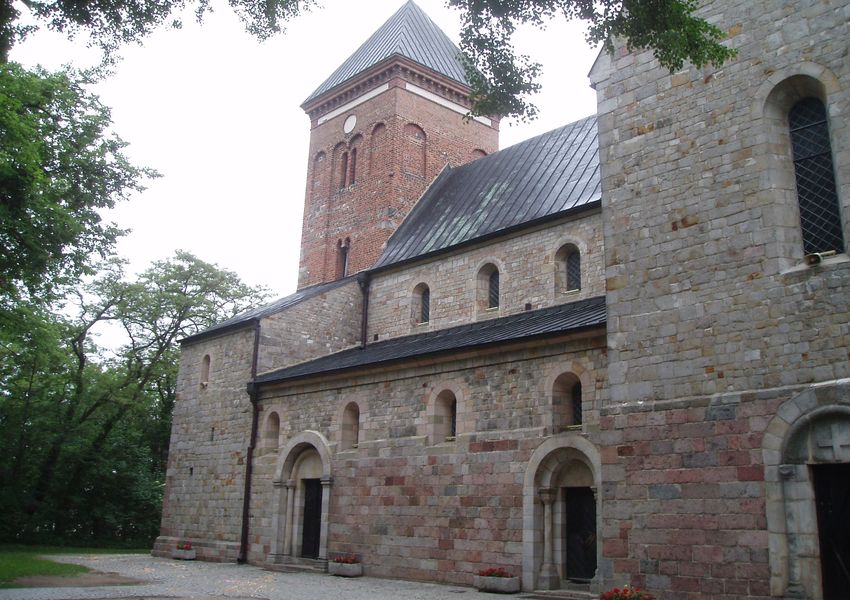 On their way back to Poznan, tourists are advised to stop off in Biskupin and fi nally, via Gniezno, arrive in Giecz. Let's not forget though that the above mentioned objects / places are nowadays set in a diff erent environment.
A thousand years ago wooden constructions prevailed. Stone buildings, founded by princes and nobility symbolized a new world and embodied the spirit of the newly formed state and religion.
Although the archeological examination in this region was undertaken as early as in the middle of the 19th century, it wasn't before 1982 that (in consequence of intensive interdisciplinary research) the first satisfactory results were presented. Today there are no doubts as to the fact that the stone buildings- the palladium, chapel, settlement's church, bridges and various fortifi cations located in Ostrów Lednicki were erected in the 60 of the 10th century and, during Mieszko I' s rule.
Yet, tremendous excitement came in 1988 and 1989 with the discovery of two baptismal fonts placed on the cruciform base, which justifi es the hypothesis that hints at Ostrów Lednicki as the place where Mieszko I and his entourage were baptized in 966. The objects of historical value obtained from the uncovered archeological sites are exhibited in Skarbczyk (Treasury), in Mały Skansen, located near the ferry crossing point.
Travelpoland.info offers - Flights to Poland - Bus and Coach - Hotels in Poland