Wooden Architecture Router
Wooden Architecture Router - Lesser Poland
beautifully crafted and situated steeple-towered churches, frequently roofed with wooden shingle; orthodox Lemko churches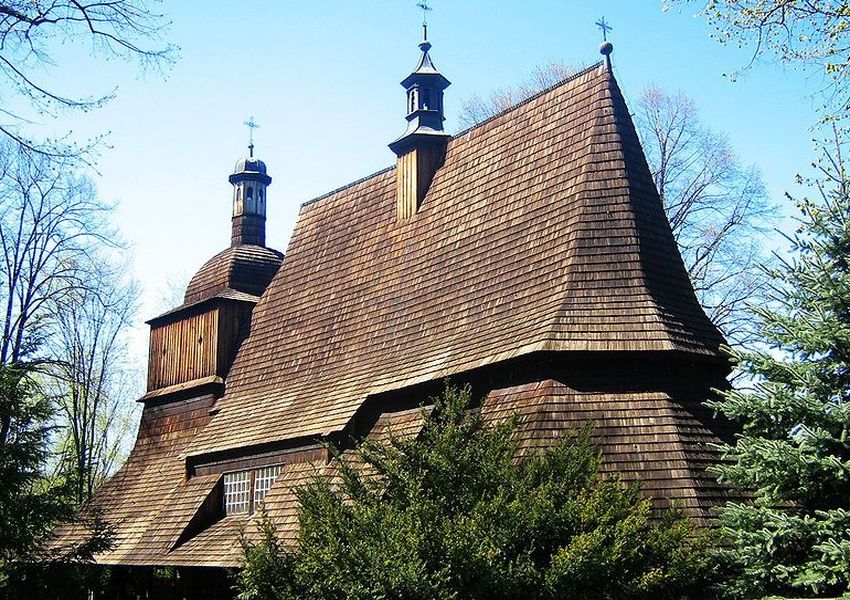 Beautifully crafted and situated steeple-towered churches, frequently roofed with wooden shingle; orthodox Lemko churches with characteristic onion domes, country manors and the houses of local gentry built of huge wooden logs enough to charm anyone, even if you are not into wooden architecture.
Its abundance is especially well preserved in Małopolska: a phenomenon unique in the world.
If we add that on top of that most of the heritage buildings are situated in beautiful rural and mountain areas, we must agree that this route is one of the greatest tourist attractions of the region.
The Wooden Architecture Route passes through the entire Małopolska Region, covering a distance of 1500 km (930 miles) between 237 various sites, including the most famous, those which are on the UNESCO World Cultural and Natural Heritage List the churches Binarowa, Dębno Podhalańskie, Lipnica Murowana i Sękowa, and besides them, open-air museums, orthodox churches, manors, and rural and urban settlements. Info:regiony.gov.pl
Travelpoland.info offers - Hotels - Bus and Coach - Flights to Cracow / Kraków
Advertising - Top 3 Hotels in Cracow / Kraków
Advertising - Top 3 Hotels in Lesser Poland