Bydgoszcz
Bydgoszcz
over 660 years old, alongside Toruń is the second capital of the district.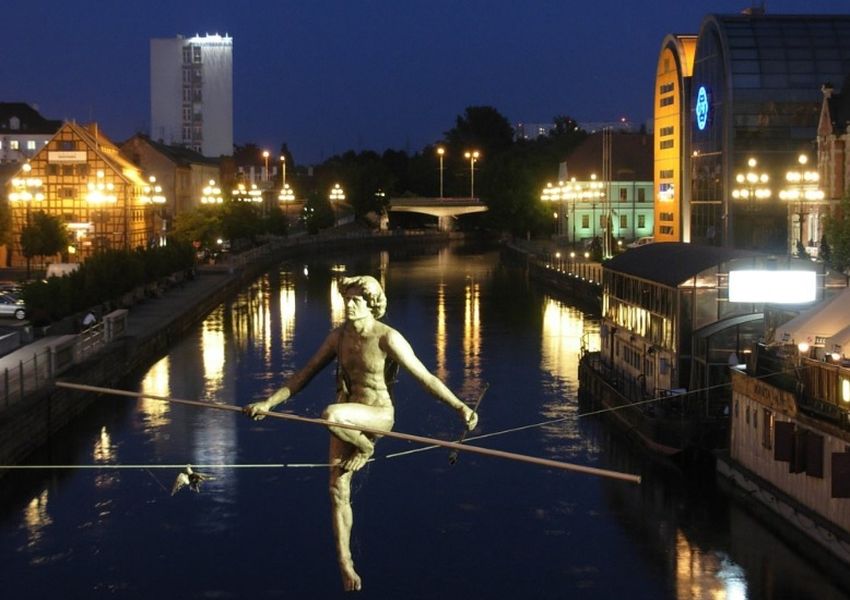 Although it doesn't have any highest class historical monuments, and is not as touristic place as Toruń, the city has certain values making it worth visiting.
It's famous for being an important music centre and well preserved art nouvou architecture.

The Filharmony of Pomerania and Opera Nova are institutions renowned in Europe. They use resources of an inspiring Nowowiejski Music Academy. It's not a coincidence that it was in Bydgoszcz where Rafał Blechacz, one of the most talented young pianists, a laureate of the 15th International Frederick Chopin Piano Competition studied and gained experience.
Also the Opera gathers a lot of attention due to a festival which takes place yearly in April/May. It's a splendid event which shows the greatest opera artists from the continent's most renowned stages. Another great events relating to the city's musical heritage are: Bydgoszcz Music Festival, Musica Antiqua Europae Orientalis Festival, Paderewski International Piano Competition.

One of the city's curiosities is built at the end of the 17th century Bydgoszcz Canal, an unique system of hydro-technical machinery, which, together with a surrounding park has a chance of joining the UNESCO's list of World Heritage Sites of Europe. The 27 kilometres long canal connects Bydgoszcz and the town of Nakło on Noteć enabling inland navigation between Eastern and Western Europe.
At the end of the 19th century the canal hosted steamers, which transported 500 000 tones of cargo every year. The surrounding park is rich in beautiful flora, namely fourty large black poplar trees being preserved as the monument of the nature.
Travelpoland.info offers - Flights to Poland - Bus and Coach - Hotels in Poland