Royal Castle
Royal Castle
built in the 15th century, this castle served as residence of Mazovian princes. Once the capital was moved to Warsaw from Kraków, the castle served as seat of the king and the government.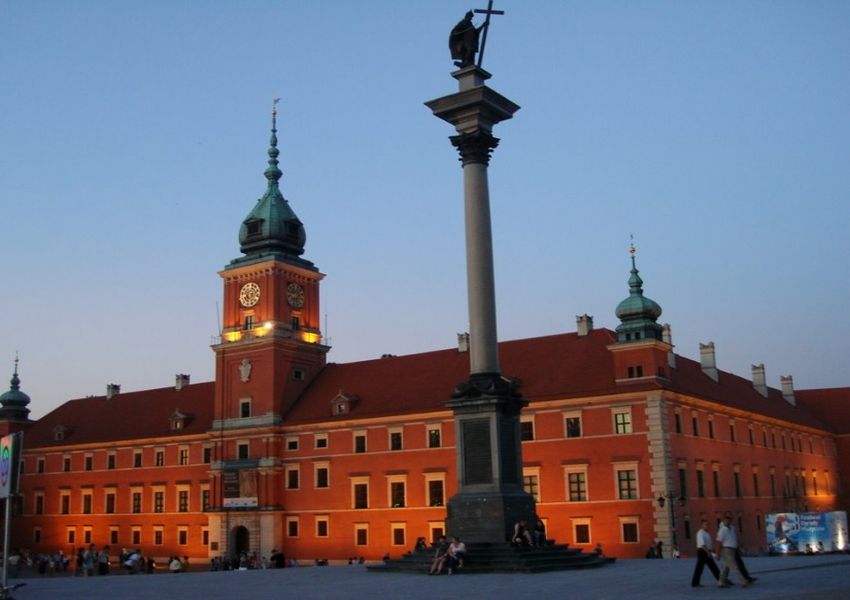 The castle has been renovated repeatedly and destroyed completely during World War II. It was rebuilt between 1971-1988 using castle remains and rubble.
Today, the segment with the clock tower opens the way to the Old Town. Museum attractions include two original Rembrandt paintings as well as works by Bernardo Bellotto, aka Canaletto, court painter to Polish King Stanisław August Poniatowski.
Canaletto's paintings were vital during Warsaw's post-war reconstruction.
On the Vistula side are the recently renovated Kubicki Arcades which support the foundations and the cliffs and give the structure its shape.
Following the 1831 Uprising they were used as stables and barracks, and then as garages.
The arcades are original, as they were not destroyed during World War II. Currently they house an archaeological exhibit and pension.
Travelpoland.info offers - Flights to Poland - Bus and Coach - Hotels in Poland