Czapski / Krasiński Palace
Czapski / Krasiński Palace
although today's Warsaw is a fairly young city, it has many tourist attractions. Apart from the Warsaw Old Town quarter, reconstructed after World War II, each borough has something to offer.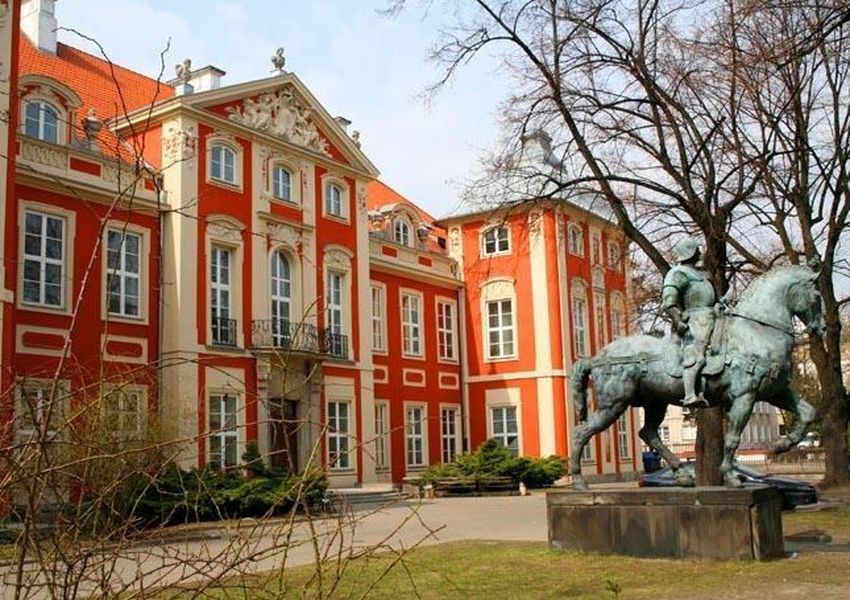 The palace was built in 1680-1705 for Cardinal-Primate Michał Radziejowski, on the site of a former 17th century wooden mansion which had belonged to the Radziwiłł family. The building was subsequently owned by some of the wealthiest and most cultured families of the times: the Radziejowskis, Prażmowskis, Sieniawskis and Czartoryskis.
In 1733 the palace was bought by the Czapski family, who began rebuilding the palace in the late Baroque style. At the end of the 18th century, two annexes were added to the building, as designed by Jan Chrystian Kamsetzer; in 1826 the Chopin family rented a flat in one of them.
In the left annexe, in the building occupied by the Graphics Department, is where the Chopin's Salon is located (which is open to visitors) and was where Fryderyk Chopin spend his last years before emigrating. It is a branch of Fryderyk Chopin Museum.
At the beginning of the 19th century, when the palace was owned by the Krasiński family, it became an important centre of cultural life, hosting numerous literary meetings with writers and poets. Destroyed during World War II, the palace was reconstructed from 1948-1959, keeping its original baroque and classical elements.
Other famous occupiers of the palace included Stanisław Małachowski, Zygmunt Vogel and Zygmunt Krasiński.
A copy of the monument to Bartolomeo Colleoni - the Venetian captain of the Andrea del Verocchio chisel - stands in the palace courtyard.
Travelpoland.info offers - Flights to Poland - Bus and Coach - Hotels in Poland