Old City of Zamość
Old City of Zamość
was founded in the 16th century by Chancellor Jan Zamoyski at a trade route connecting the Western and Northern Europe with the Black Sea.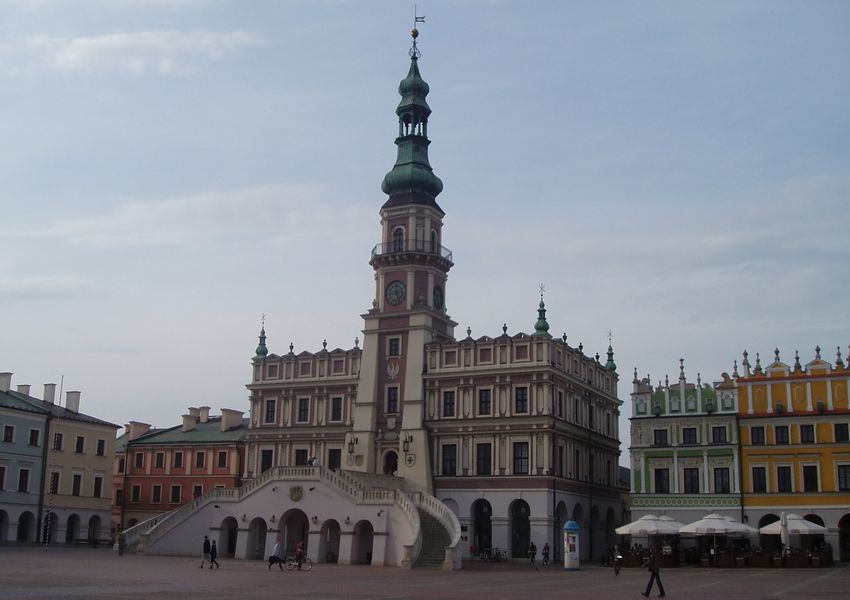 The city was built in the middle of nowhere, based on Italian designs of the 'ideal city' and according to city and architectural plan of Bernando Morando, a native of Padua.
The city retained its original layout, fortifications and a large number of buildings that combine Italian and Central European architectural traditions.
A symbol of the Renaissance Pearl, as Zamość is called, is the Town Hall crowned with a parapet, with fan-like stairs and high clock tower on which a bugle call is sounded at noon.
Travelpoland.info offers - Flights to Poland - Bus and Coach - Hotels in Poland