Fryderyk Chopin Museum
Fryderyk Chopin Museum
strikingly situated on the Vistula escarpment, it is a baroque-classical jewel of a building.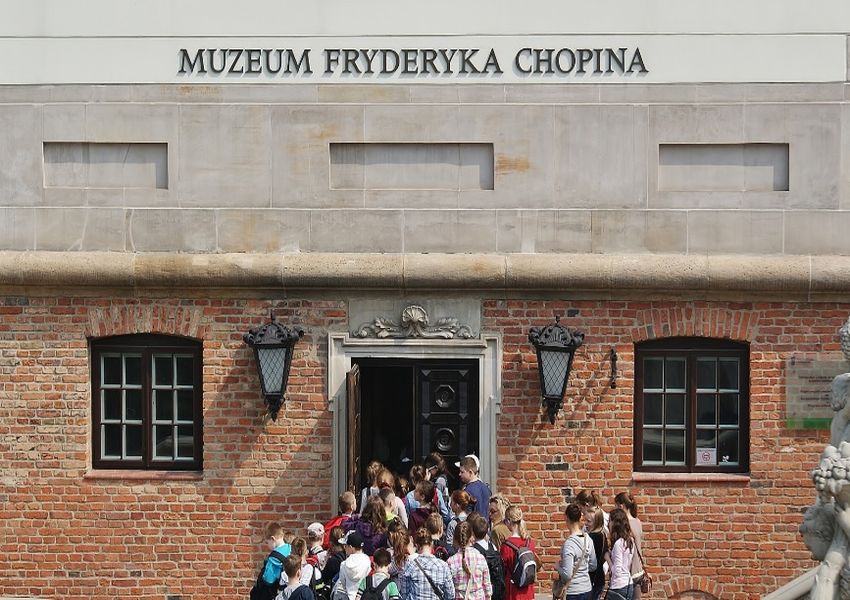 The Museum's beginnings date back to the 1930s: in 1935, the Chopin Institute (as it was called then), founded by prominent representatives of culture, began to purchase and collect several valuable manuscripts from the composer's relatives.
As such, the museum's exhibits make up the world's richest and most varied collection of memorabilia related to both Chopin as an individual, and his work. The collection includes manuscripts and printed copies of Chopin's works, his correspondence, autographs, notes, works of art, personal items belonging to the composer and his piano. There are also some extremely valuable and moving exhibits on show, most notably the post-mortem face mask, and a cast of his hand.
The museum in the Ostrogski Palace is the most modern biographical museum in Europe. Multimedia exhibitions and touch screens – here the real world meets the virtual. The ticket to enter this magical world is an electronic card; by using it, one may hear commentary and information in several languages, and listen to music.
No matter if you are a tourist, a musicologist, or even a child – everyone will find something to interest them. This museum was specifically designed so that everyone can create their own sightseeing route and itinerary, in accordance with their personal interests.
The entire exhibition consists of 15 rooms, each one creating a separate 'mini-museum'.
You can thus see and experience how Chopin lived: take a stroll through Warsaw, then enjoy 'his Paris', listen to the twittering birds in Nohant, inhale the scent of violets – Chopin's favourite flowers, meet some women from his life, sense when the composer was displeased, listen to his works… and finally, enter the room of death, which is designed as a big black box.
Travelpoland.info offers - Flights to Poland - Bus and Coach - Hotels in Poland