Kazimierz Dolny
Kazimierz Dolny
is a small town in Central Poland, on the right (eastern) bank of the Vistula river in Puławy County, Lublin Province.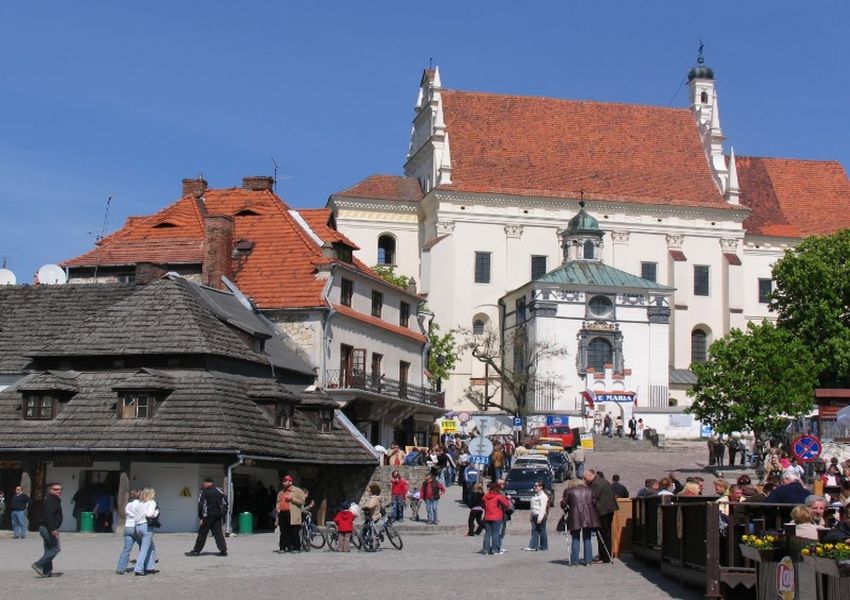 It is a considerable tourist attraction as one of the most beautifully situated little towns in Poland.
It enjoyed its greatest prosperity in the 16th and the first half of the 17th century, due to the trade in grain conducted along the Vistula.
It became an economic backwater after that trade declined, and this freeze in economic development enabled the town to preserve its Renaissance urban plan and appearance.
Since the 19th century it has become a popular holiday destination, attracting artists and summer residents.
Kazimierz Dolny is an art center in Poland. Many painters retreat to this small town to paint and sell their work. Galleries can be found in almost every street, offering for sale sculptures, stained-glass, and fine-art paintings.
In the market, folk art is for sale at unbeatable prices. Info: wikipedia
Travelpoland.info offers - Flights to Poland - Bus and Coach - Hotels in Poland