Rospuda Trail
Rospuda Trail
the village Supienie, at the end of the village near the road Filipów - Czarne (city bus from Suwałki), between the lakes: Czarne (Filipowskie) and Rospuda Filipowska.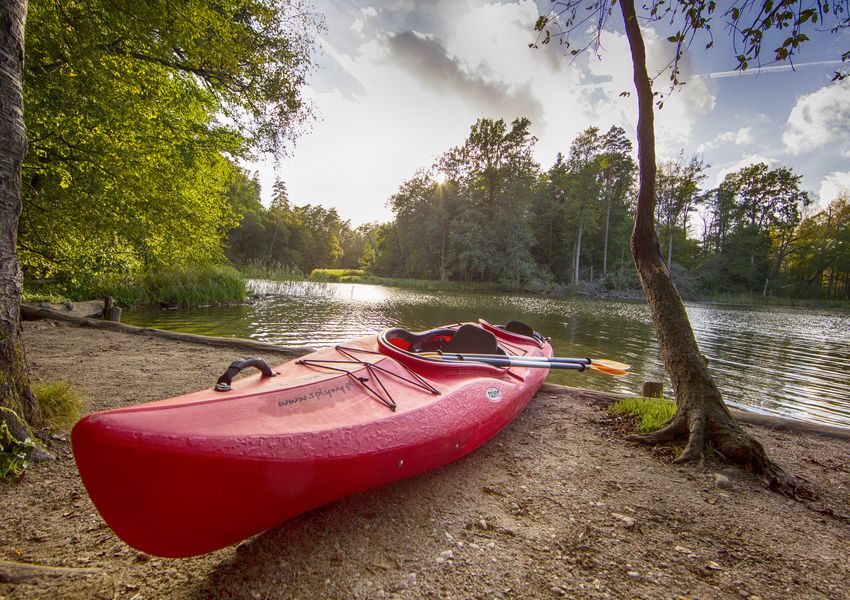 The kayaks are put down to water on the right, before the bridge it's also our campsite.
Short trail description
The length of the trail is 68 km, you need 5 days for it. You can make the rally about 3 days longer if you go on the trail of the river Blizna.
The trail varies in character from an almost mountain river with high shores and stones in the water, to slow lowland river with swamp on both sides.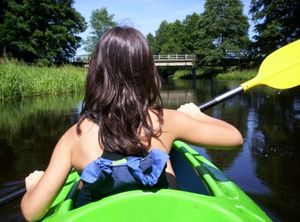 The obstacles, such as stony shallow places with fast current or trees in the water are something negative for some people, but they make this trail even more attractive for the others.
Rospuda starts at the Czarne lake and goes through nine lakes and two different regions: Suwalski Lake District, formed by glaciers, and the flat Augustowski Forest.
On the trail you also see some interesting villages, like Matłak, where the oldest in this region traces of people from the Stone Age have been found (from 9000 - 6000 years ago.). When you get to the Szczeberka river on the left you further go on this river.
On it you get to the Blizno lake and the village Ateny (this way the Rospuda trail is 36 km longer, counting both ways). You stay overnight in Ateny and then go back to Rospuda. The rally ends in Augustów.
Info:
AS-TOUR - Canoeing Travel Agency
Krutyń 4
11-710 Piecki
tel/fax. +48 89 742 1430
mobile. +48 600 092 252
E-Mail: paddeln /at/ as-tour.de
www.masuria-canoeing.com
Travelpoland.info offers - Flights to Poland - Bus and Coach - Hotels in Poland