Czarna Hańcza Trail
Czarna Hańcza Trail
is one of the Niemno tributaries, with the beginning near Wiżajny. It is 141,7 km long (in Poland 107,8 km). We probably don't need to describe the beauty of the Czarna Hańcza trail, as it is one of the best known kayak trails in Poland. It has two faces: extreme and popular.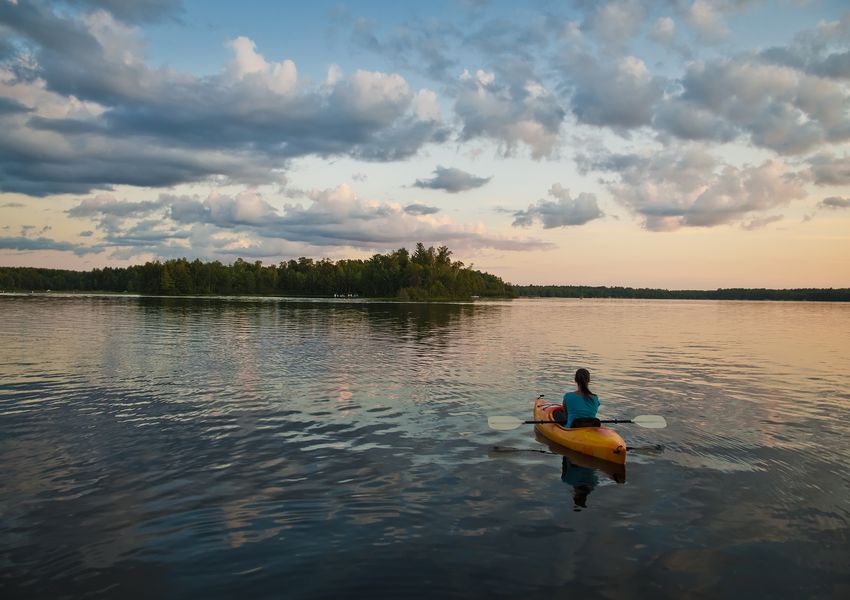 The extreme part is between two lakes: Hańcza and Wigry, it is 47 km long and at some places the water goes down at the angle of 4%. There are many obstacles in the shallow water, which makes this place something really for those who like kayak trekking- and only in spring.
Behind the Wigry lake the river is quite different. Any kayak fan should get to know this trail going through the Augustowski Forest. Our rally starts in the village Stary Folwark.
If you are here, you have to visit an old monastery with a church from the 17th Century in the village Wigry.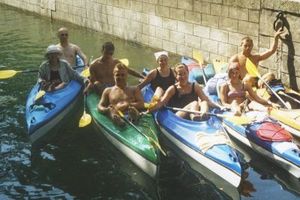 Czarna Hańcza behind the Wigry lake is a very wide river, with no obstacles and with enough water for any time of the year. Unfortunately in the village Rygol we say good-bye to Czarna Hańcza, as just a few kilometres further it goes through the border of Belarus.
From this point we'll be going on the Augustowski Channel, built in the 19th Century.
On the way to Augustów we'll go through seven sluices and watch all the hydrotechnical devices from a close distance.
The rally ends in Augustów. You can see an old post office from the year 1829 here (ul. Legionów), as well as the exhibition concerning the Channel in the local Museum.
Info: AS-TOUR - Canoeing Travel Agency
Krutyń 4
11-710 Piecki
tel/fax. +48 89 742 1430
kom. +48 601 650 669
e-mail: This email address is being protected from spambots. You need JavaScript enabled to view it.
Travelpoland.info offers - Flights to Poland - Bus and Coach - Hotels in Poland