Tatra National Park
Tatra National Park
is a National Park located in the Tatra mountains in the Małopolska Region in southern Poland, bordering Slovakia.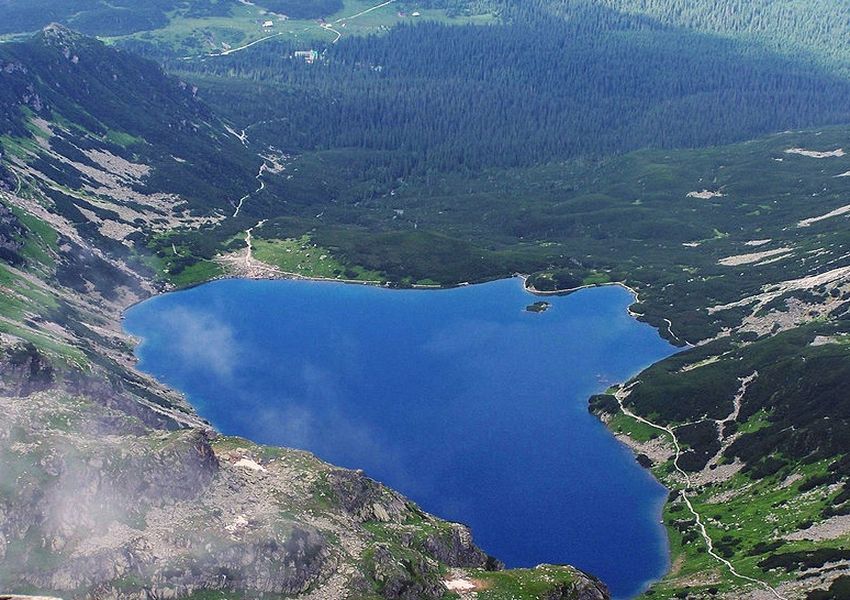 It was created in 1954 on an area of 215.56 km2, but it is currently slightly smaller, at 211.64 km2 (81.71 sq mi). Of this, 151.91 km2 is forest and the remainder mainly meadows.
Strictly protected zones account for 115.14 km2, of which 61.49 km2 are forest ecosystems.
The Park has its headquarters in the town of Zakopane. There is also a similar national park on the Slovakian side of the border, called Tatranský národný park.
The first calls for protection of the Tatras came at the end of the 19th century. In 1925 the first efforts to create a national park, in cooperation with Slovakia, took place. Formally the park was created in 1937, on an area that belonged to the state forests authority.
In 1947, a separate administrative unit, Tatra Park, was created. And in 1954, by decision of the Polish Government, Tatra National Park was created. In 1992, the Polish and Slovakian national parks in the Tatras were jointly designated a transboundary biosphere reserve by UNESCO under its Man and the Biosphere programme.
Up to 1,250 m there are mainly fir and beech forests. Higher levels, up to 1,550 m, are covered with spruce forests, which turn into grassland at higher heights, which grows up to 1,800 m. The highest level, above 1,800 m, is of Alpine character.
The National Park contains several endemic species and many endangered and protected ones. Animals include: Tatra chamois and marmot, both protected since the mid-19th century, brown bear, Eurasian lynx, wolf, otter, eagle, and falcon.
Travelpoland.info offers - Flights to Poland - Bus and Coach - Hotels in Poland