Polesie National Park
Polesie National Park
is a National Park in Lublin Voivodeship, eastern Poland, in the Polish part of the historical region of Polesie. Created in 1990 over an area of 48.13 square kilometres, it covers a number of former peat-bog preserves: Durne Bagno, Jezioro Moszne, Jezioro Długie, Torfowisko Orłowskie.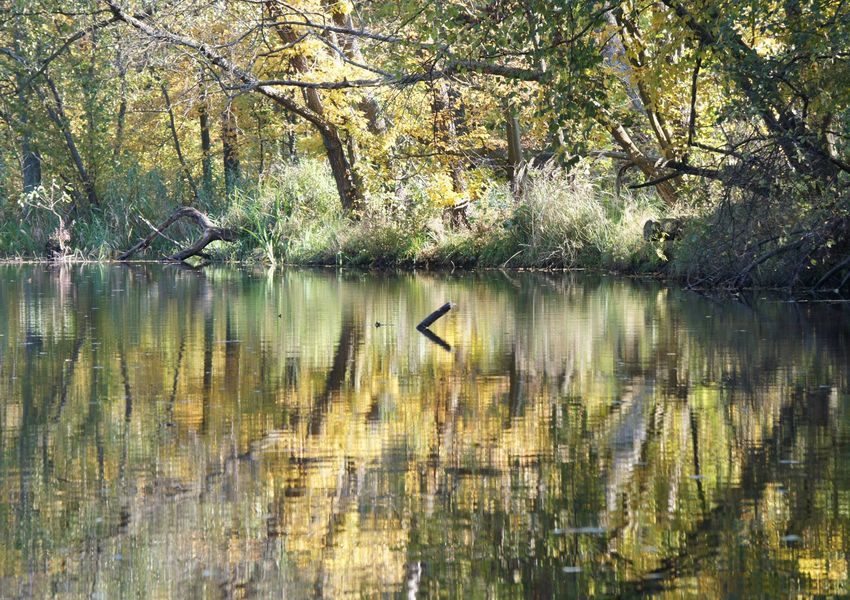 In 1994 its size was augmented by the addition of Bagno Bubnów, a swampy terrain adjacent to the park. Currently, the park occupies 97.62 km2 (37.69 sq mi), of which forests make up 47.8 km2, and water and wastelands 20.9 km2.
The idea of creating a National Park in the Polish part of Polesie first appeared in 1959. Over the following years a few preserves were organized here, and in 1982 the government announced the creation of Poleski Park Krajobrazowy (Polesie Landscape Park).
Currently, even though Polesie's infrastructure is quite well developed, it is rarely visited by tourists. In the village of Załucze Stare there is a cultural center with a museum.
The National Park and neighbouring areas form the West Polesie biosphere reserve, designated by UNESCO in 2002.
This is adjacent to a similar reserve on the Ukrainian side of the border. The Park is also protected under the Ramsar convention as an important wetland site.
Of the plant species, the greater part is made up of boreal plants, typical of other parts of northern Europe, but there is also some Atlantic flora, as it lies on the border of these important plant regions.
The region which is particularly rich with flora is the Bagno Bubnów. Animal life is abundant, including 21 species of fish, 12 species of amphibians, 6 species of reptiles and up to 150 species of birds (including several endangered eagles). Out of 35 species of mammals, one can point out otters, elks, beavers and bats.
The ecosystems of swamps and peat-bogs, which dominate the park's landscape, are considered very delicate and can easily be influenced by several outside factors. Some unfortunate changes were made by draining swamps, which took place years ago. However, the most important threat to the life of the park is its proximity to the Lublin Coal Basin, which is located less than 2 kilometers from the park's protective zone.
Travelpoland.info offers - Flights to Poland - Bus and Coach - Hotels in Poland