Bieszczady National Park
Bieszczady National Park
is the third largest National Park in Poland, located in Subcarpathian Voivodeship in the extreme south-east corner of the country, bordering Slovakia and Ukraine.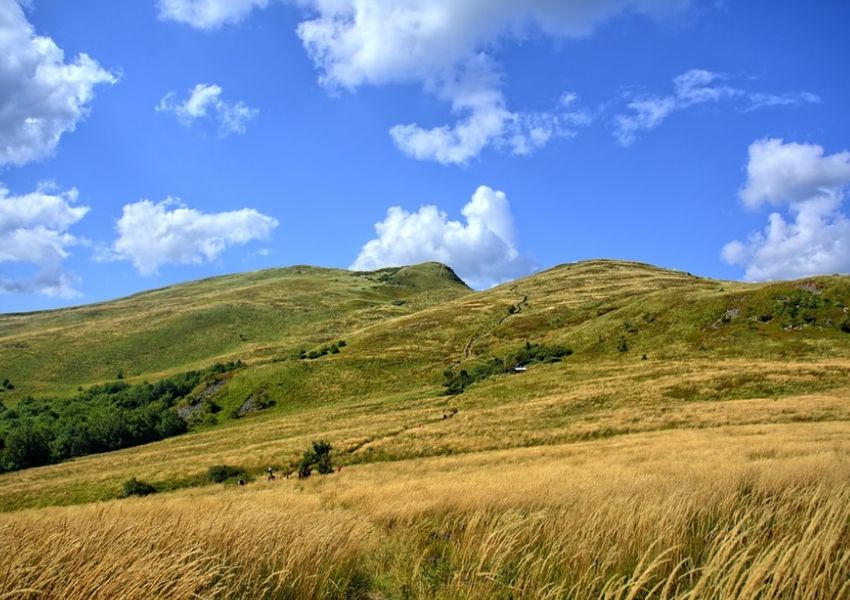 The Park was created in 1973. At the time it covered only 59.55 km2, but over the years it was enlarged four times.
The last enlargements took place in 1996 and 1999, when the Park incorporated the former villages of Bukowiec, Beniowa and Carynskie in 1996, and in 1999 the former villages of Dzwiniacz, Tarnawa and Sokoliki.
Currently it occupies an area of 292.02 square kilometres (112.75 sq mi), covering the highest areas of the Polish part of the Bieszczady Mountains. In 1992 the Park and its surrounding areas became part of the UNESCO East Carpathian Biosphere Reserve, which has a total area of 2,132.11 square kilometres (823.21 sq mi), and also includes areas in Slovakia and (since 1998) Ukraine.
Forests cover about 80% of the area of the National Park. The woods are mainly natural and in some cases it can be said that they have preserved their pristine character. The highest peak in the park Tarnica is 1,346 metres (4,416 ft) above sea level.
Animal life is abundant with several species of endangered animals thriving in the area, among them bears, wolves, wild boar, beavers and lynx as well as deer and Polish bison (around 100 of these live in the Bieszczady Mountains).
The Park is also home to the largest Polish population of Aesculapian snakes. The Park also contains interesting bird specicies, including eagles and owls.
The area of the Park is sparsely populated (less than 1 person per km2), which means that animals can roam freely.
The region is very popular among tourists, but there are not many facilities in the area. Around 70% of the Park's area is regarded as strict preserve, which means that the use of trails is restricted. The Park's authorities promote walking trips.
Travelpoland.info offers - Flights to Poland - Bus and Coach - Hotels in Poland