Drawa National Park
Drawa National Park
is located in north-western Poland, on the border of Greater Poland, Lubusz and West Pomeranian Voivodeships. The park is a part of the huge Drawsko Forest (Puszcza Drawska), which lies on the vast Drawsko Plain. It takes its name from the River Drawa.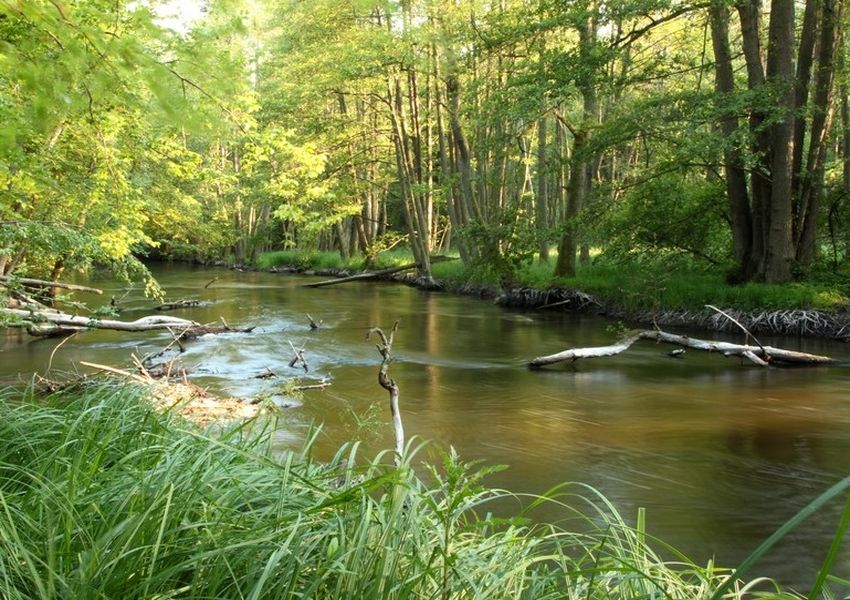 It was created in 1990 and initially covered 86.91 km2. Later, it was enlarged to 113.42 square kilometres (43.79 sq mi) of which forests account for 96.14 km2 (3.68 km2 is designated as a strictly protected area), and water bodies cover 9.37 km2.
Although the park is located on Drawsk Plain, it does not necessarily mean that it is flat. There are picturesque and deep valleys of the Drawa and Plociczna rivers as well as numerous water channels, lakes and peat-bogs. In some places the height can vary by 30 meters within 500 meters.
This is quite remarkable for a plain. The highest hill (106 m) is located near the Martew lake, in northern part of the Park. The soil in the park is of poor quality and it mainly consists of sand.
There are 129 species of birds, 40 species of mammals, 7 species of reptiles and 13 species of amphibians. The good quality of water in the lakes and rivers enables various species of fish to flourish.
The area in the past, when it was located on the border between Poland and Western Pomerania (later Prussia), was regarded as unsuitable for human settlement and only since the 17th century have its forests been cleared for settlement.
The park is crossed by four attractive tourist trails, for both walking and kayaking. There are camping sites and within some distance hotels. The number of visiting tourists has been increasing year on year.
Travelpoland.info offers - Flights to Poland - Bus and Coach - Hotels in Poland