Świętokrzyski National Park
Świętokrzyski National Park
is a National Park in Świętokrzyskie Voivodeship in central Poland. It covers the highest ridge of the Świętokrzyskie (Holy Cross) Mountains the Łysogory with its two highest peaks: Łysica at 612 metres (2,008 ft) and Łysa Góra ("bald mountain") at 595 m (1,952 ft).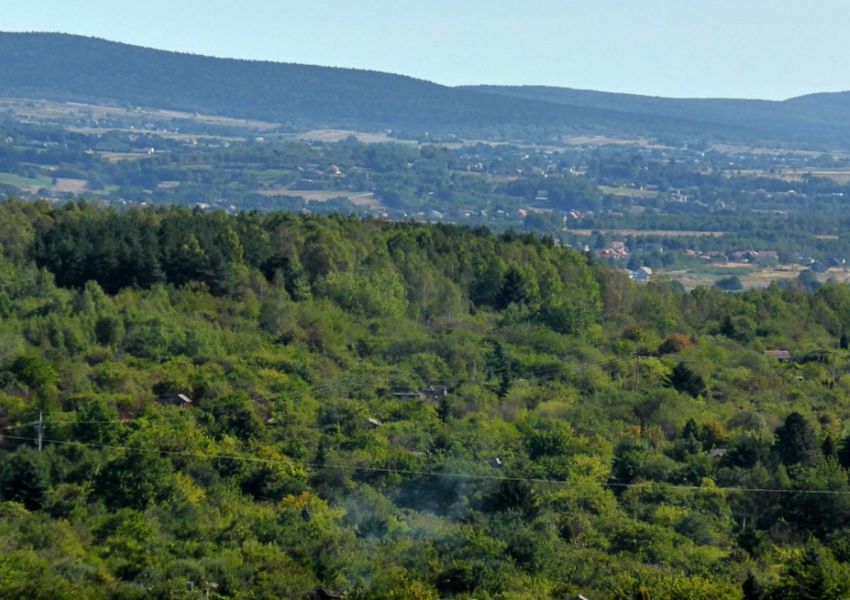 It also covers the eastern part of the Klonowski Ridge and part of the Pokrzywianski Ridge. The Park has its headquarters in Bodzentyn.
The Swiętokrzyskie are the oldest mountains in Poland, dating back 400-520 million years.
Their present appearance was created by movements of the Earth around 300 million years ago. Long ago there was sea here and much evidence of rich life forms was preserved in the rocks, including fossil traces of animals and plants. Around two million years ago the range was covered by a glacier.
The Park is famous for its trees, of which 674 are regarded as monuments of nature and as such are under protection. Park's authorities successfully managed to reintroduce yew trees here - now there are around 1300 of them. Most of Park's area is forested, mainly with pines and beeches.
Fir trees are less numerous as well as forests of mixed oak-fir character. Among the Park's curiosities we must emphasize the endemic, unique only for this area, fir wilderness and areas of Polish larch on Chełmowa Góra.
Park's fauna is represented by more than 4000 species of invertebrates and 210 species of vertebrae (including 187 protected). One of local animal's life most precious features is the fact that many of species are of mountainous kind. These usually thrive in the strictly protected areas and deep in the forests.
Travelpoland.info offers - Flights to Poland - Bus and Coach - Hotels in Poland