Biebrza National Park
Biebrza National Park
is a national park in Podlaskie Voivodeship, northeastern Poland, situated along the Biebrza River.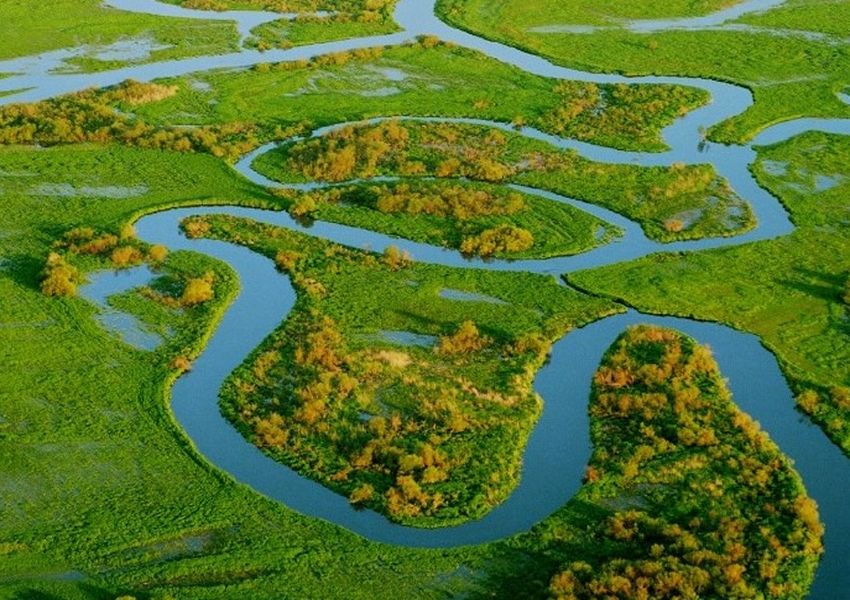 The largest of Poland's 23 National Parks, the Biebrza National Park was created on September 9, 1993. Its total area is 592.23 km2 (228.66 sq mi), of which forests cover 155.47 km2, fields and meadows covering 181.82 km2 and the famous Biebrza River Marshes with an area of 254.94 km2.
Marshes are the most precious part of the park. Biebrza National Park protects vast and relatively untouched fenlands with a unique variety of several communities of plants, rare wetland birds and mammals such as Elk and Beaver and other animals.
The Biebrza wetlands as well as the Narew River valleys are very important centres for birds' nesting, feeding and resting.
In 1995 the park was designated as a wetland site of worldwide significance and is under the protection of the Ramsar Convention.
The most important part of the Park is Red Marsh (Polish: Rezerwat przyrody Czerwone Bagno), which is under strict protection.
The park's headquarters are in Osowiec-Twierdza 8, in the grounds of the historic Osowiec Fortress, near Goniądz.
Travelpoland.info offers - Flights to Poland - Bus and Coach - Hotels in Poland