Białowieża Forest
Białowieża Forest
it is one of the last and largest remaining parts of the immense primeval forest which once spread across the European Plain.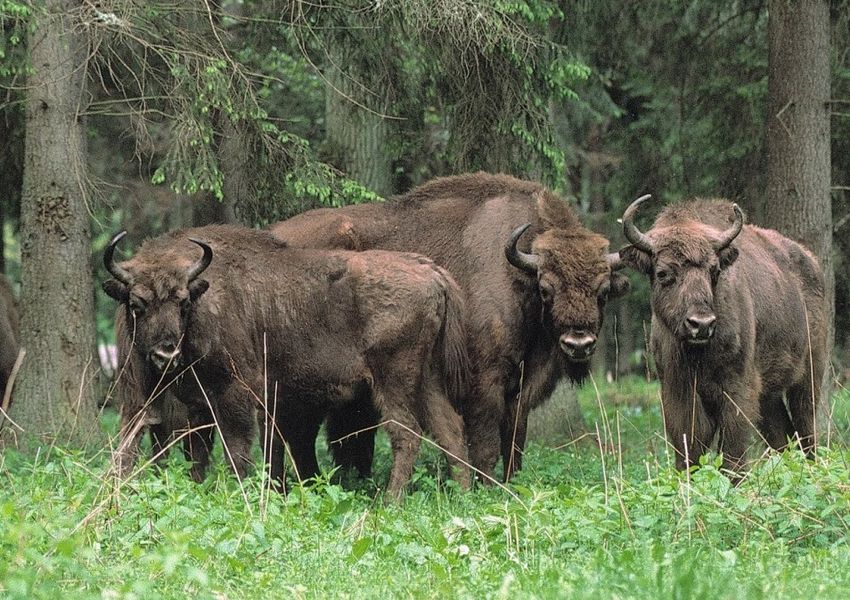 This UNESCO World Heritage Site and Biosphere Reserve lies in parts of the Brest Voblast and Hrodna Voblast in Belarus and on the Poland side near the town of Białowieża in the Podlaskie Voivodeship (190 km (120 mi) north-east of Warsaw).
The border between the two countries runs through the forest. There is a border crossing for hikers and cyclists. The forest is home to 800 wisent, the continent's heaviest land animals.
A security fence keeps the wisent herds physically and genetically separated.
On the Polish side, part of the Białowieża Forest is protected as the Białowieża National Park (Białowieski Park Narodowy), with general area of about 100 km2 (39 sq mi).
There is also the Białowieża Glade (Polana Białowieska), with a complex of buildings originally owned by the tsars of Russia the last private owners of the forest (from 1888 to 1917) when the whole forest was within the Russian Empire. A hotel, restaurant and parking areas are located there. Guided tours into the strictly controlled areas of the park can be arranged on foot or by horse-drawn carriages.
Approximately 200,000 tourists visit the Polish part of the forest annually. Among the group offers are: bird watching with local ornitologist, watching bisons in their natural environment, and sledge & carriage rides with bonfire. The popular village of Białowieża lies in the forest.
The entire area of eastern Europe was originally covered by virgin forests similar to that of the Belovezhskaya Pushcha Forest. Travel by people was limited to river routes until about the 14th century; roads and bridges appeared much later. Limited hunting rights were granted throughout the forest in the 14th century. In the 15th century the forest became a property of King Władysław II Jagiełło who used the forest as a food reserve for his army marching towards the Battle of Grunwald.
Travelpoland.info offers - Flights to Poland - Bus and Coach - Hotels in Poland