Polish 650-year-old oak Jozef wins "European Tree of the Year" award
Polish 650-year-old "European Tree of the Year"
oak Józef (Joseph), in the village of Wiśniowa, south-eastern Poland, has been voted the European Tree of the Year 2017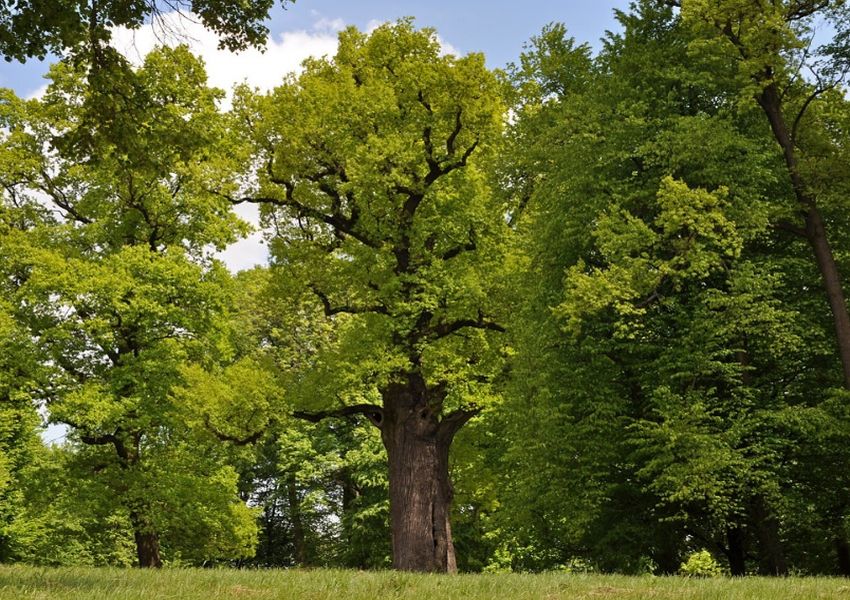 Oak Józef gave shelter to a Jewish family during World War II.
The oak's image was also printed on the Polish 100 złoty bill. Oak Józef receives many visitors and it is likely that it will receive many more now that it has been crowned European Tree of the Year.
On behalf of Oak Józef, Robert Godek, Head of the Strzyżów District Council, Poland, received the unique wooden trophy that passes from winner to winner every year "A warm thank you to all the people of Wisniowa and all the European supporters for believing in Oak Józef's candidacy: we will celebrate this honor back home as it deserves!" he said.
The purpose of the European Tree of the Year is to highlight the significance of old trees in the natural and cultural heritage that deserves our care and protection. Unlike other contests, the European Tree of the Year doesn't focus on beauty, size or age but rather on the tree's story and its connection to people. We are looking for trees that have become a part of the wider community. Info. Poland.gov.pl
Travelpoland.info offers - Flights to Poland - Bus and Coach - Hotels in Poland